Halbar sales professionals have proven success in the application and sales of engineered products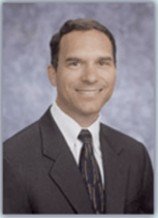 Charlie Norton
Charlie Norton supports customers in San Diego and the southern portion of Orange County.
Charlie became a partner of Halbar in December 1989. He brings extensive experience in the design and application of control electronics and components.
Prior to joining Halbar, Charlie was a Project Manager for servo mechanism development programs at General Dynamics. He was responsible for technical marketing and system design and evaluation. This experience allowed Charlie the opportunity to gain significant knowledge of motion systems in high-reliability applications.
Graduate of University of California, Davis, with a BS degree in Mechanical Engineering and a MS degree in Electrical Engineering and Control Systems from California State University, Fullerton.
Charlie is a graduate of the Certified Professional Manufacturing Representative (CPMR) curriculum from Arizona State University.
Halbar Associates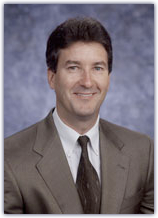 John Montgomery
John became a partner at Halbar Associates in January of 1999. Prior to joining Halbar, John was a founding member and President of a manufacturers' representative firm in Southern California. John has a broad knowledge of the Southern California marketplace for electromechanical and electronic products and has been selling technical products in Southern California since 1987.
John supports customers in Los Angeles County, Ventura County, Santa Barbara County, San Luis Obispo County, Kern County and North Orange County. He also, serves customers in Clark County Nevada.
John earned a BS degree in Electrical Engineering from Western Michigan University.
He is also a Certified Professional Manufacturing Representative from Arizona State University.
Halbar Associates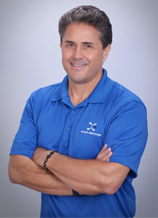 Nick Pacione
Nick Pacione joined Halbar in June of 2004 and has been a partner since June of 2006. He has an in-depth knowledge of the Southwest territory. Born and raised in Arizona, his career includes experience in manufacturing, technical sales, and business management.
Before joining Halbar, Nick was a successful Manufacturers Representative covering the Southwest mountain states of Arizona, Utah, New Mexico, and Colorado. His firm's primary focus was mechanical products including commercial and aerospace bearings and components, linear actuators and motion, and machine safeguarding.
Prior to owning his own Manufacturers Representative company, Nick was a Sales Engineer for INA Bearing Company (Schaeffler Group). Prior to this he worked for MGI Electronics performing worldwide sales and plant management for this semiconductor equipment manufacturer.
Nick has a degree in Mechanical Engineering from Arizona State University and is also a graduate of the Certified Professional Manufacturing Representative course.
Halbar Associates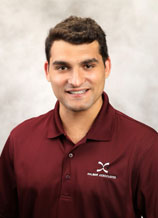 Craig Norton
Craig Norton joined the Halbar team in 2021 and is responsible for developing business across all of Halbar's territories.
Craig brings a broad range of technical sales, manufacturing, and business operations experience. Prior to joining Halbar, Craig owned and operated an IT asset disposition and VAR firm specializing in the procurement and sale of enterprise network, telecom, and datacenter equipment. Craig's firm served medium and large businesses nationwide from all sectors and Craig was responsible for business development, sales, and general management.
Craig attended the University of California, Merced for Computer Science and Engineering and is based in South Orange County, California.
Halbar Associates